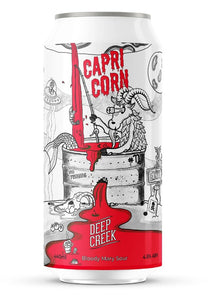 DEEP CREEK ZODIAC CAPRICORN BLOODY MARY SOUR 440ML
Just like its symbol, a half goat-half fish, we've made a beer with a duel nature. 
The Bloody Mary Sour reflects Capricorn's polarity and dualism. 
Fearless ambition, unlimited determination paired with their rebellious spirits lets the "big kid" inside of them make all their dreams come true. 
Delve into this brew's exquisite notes and allow the GOAT to make it's way to the top. 
---
4.5% ABV.
---
We Also Recommend