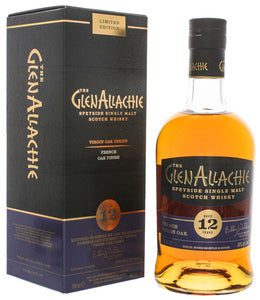 Glenallachie 12 YO French Virgin Oak 700ml 48%
$11999

$119.99
Tax included.
---
---
This rich bronze malt obtains its silky tannins, sweet spice and fruit notes from hogsheads made of French Oak (Quercus Robur) sourced from the Haute-Garonne region close to the Pyrenees. The fine-grained, consistent wood is air dried for 15 months before hosting the GlenAllachie spirit. The result is a delectable, subtle and earthy Single Malt.
NOSE: Waves of honey, toffee, mocha, orange zest and nutmeg.
TASTE: Heather honey, toffee and butterscotch, with layers of mocha, cinnamon, grapefruit and a hint of earthy tannins.
---
We Also Recommend