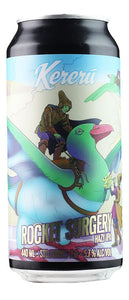 MATA COASTLANDS HAZY IPA 440ML
The Mata Brewery is not only found in sunshine-filled Whakatāne, but we're lucky to be located in the awesome little suburb of Coastlands. Where the locals visit their neighbours and friends on quad bikes. You'll also find the community produce cart regularly filled with kamokamo and avocado, children's books and tomato plants!
With views of Moutohora and Whakaari, and beautiful golden sand along the coastline. Coastlands is a little community we're stoked to name this beer after!
6% ABV
---
We Also Recommend