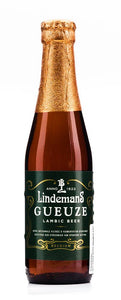 LINDEMANS GUEUZE 250ML
Lindemans Gueuze is a traditionally-brewed beer-style that originate from Brussels. This woody, fruity, magically musty spontaneous-fermentation beer aged in oak casks for up to two years before it is blended with young Lambic.
The blend of young and old Lambic, gives an exquisitely harmonious golden Gueuze with a distinctive fruity, oaky, woodrot and leaf-litter taste that offers mouthwatering back-of-the-tongue refreshment unlike any other.
---
5% ABV.
---
We Also Recommend