News
Posted by John Shearlock on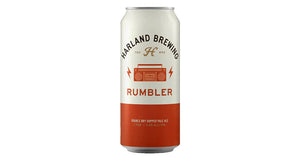 You may remember I wrote about Harland Brewing a while back when we tasted their Japanese lager. It was top notch in every respect, as long as you're into that slightly anaemic beer style - which I totally am. So I thought it might pay to try another Harland beer and today we're running with Rumbler - a double dry hopped pale ale.Don't know about you, but to me, the term double dry hopped just sounds sooooo tantalising… but what does it actually mean, after all, in this day and age we need to be fully armed with decent beer...
Posted by John Shearlock on
I grew up in the UK in the 80s and 90s, and at that time, Newcastle Brown Ale really did hold a particular place in the drinking culture. It had grit and authenticity, and despite it being a big hit with students, you could still picture it being imbibed after a day at the docks by a line of sweaty workers. It was Newcastle in a glass and somehow stood for something more than just the amalgamation of hops, barley and water. Sometimes beers do this, they transcend the notion of just drinking and become icons in their own right.The...
Posted by John Shearlock on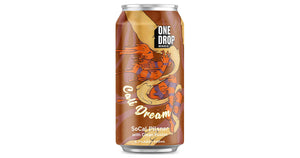 I'm a massive Pilsner fan, as you may or may not have picked up on over the last couple of years, and I have to admit, I'm pretty excited about trying today's beer.It's a SoCal Pilsner from our friends at One Drop and sports a description that mentions a meeting of German lagers and West Coast IPAs.This sounds like a beer that was specially made with my palate in mind as I love hops (I guess you have to be like beer perhaps?) but I also like to taste the malt, and also find descending into the dank armpit of...
Posted by Joelle Thomson on
Get in quick while stocks last... a fabulous new rosé from Central Otago. One of our newest rosés in store has sold out from the winery in less than a month after its release. The wine is the new 2021 Dice by Dicey Rosé RRP $74.99 in store now. And it is a total game changer.  Dry, delicious, medium bodied rosé made from Central Otago Pinot Noir grapes.  This outstanding wine remains fresh for up to a month and offers delicious flavours of summer berries without a hint of sweetness; beautifully made and a great concept. "Switching to wine in a box...
Posted by Joelle Thomson on
Five generations of winemaking has a formidable ring of knowledge, experience and innate understanding that can make us mere mortals feel... well, less than adequate. So it is refreshing to discover an approachable new wine brand from an old winemaking family. Meet Les Jamelles. This new winery has a long winemaking history in Burgundy under the name Delaunay. It is now based in the south of France where Laurent and Catherine Delaunay have founded two brands; Les Jamelles and their high end wines, Abbotts & Delaunay. Both are available here at Regional Wines & Spirits and they represent the outstanding dry heat of...
---