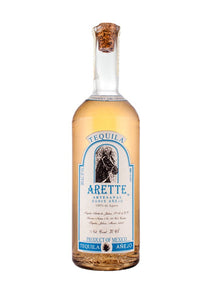 ARETTE ARTESANAL ANEJO 38% 750ML
$16299

$162.99
Tax included.
---
---
Made in small batches using only the heart of the Tequila distillate. Arette does not allow the heads and tails to re-enter the distillation process creating a smooth, cool, pleasant and sophisticated style. You can taste the difference.
Pale amber brown in color. Citrus scented with hints of dried grass and exotic fruits. Aromas of almonds, walnuts and vanilla lead to a distinctive finish with hints of black pepper. A very smooth, elegant and com­ plex Anejo.

Aged for a minimum of 20 months.
---
We Also Recommend