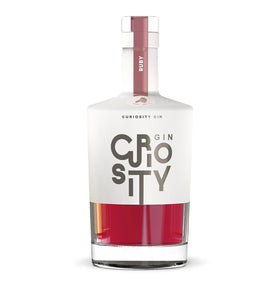 CURIOSITY RUBY GIN 37.5% 700ML
$6899

$68.99
Tax included.
---
---
Curiosity Gin - Ruby (700ml, 37.5% alc/vol)

Ruby is a vibrant Pink Gin made by infusing Curious Dry with fresh rhubarb stalks.

Slightly sweetened Ruby develops both the vibrant colour and flavour of fresh rhubarb.
A delightfully bright fruity flavour backed up by a stunning colour that cuts through,
delivering a pink that can?t be missed in any mixed drink for summer! Backed up by a
full spirit alcohol content of 37.5% Ruby delivers flavour and the strength you need for
your pink cocktails.

Perfect as a Pink G&T or Gin Fizz. Ruby can also be simply served up chilled as a Pink
Martini or swap out the gin in any favourite summer cocktail for the perfect pink summer
stunner.
---
We Also Recommend